Hardware. Software. Complete Systems. Consumables.
We supply EPoS systems right across the hospitality and retail sectors. For further detail on how we can help you within your business, please make your selection below.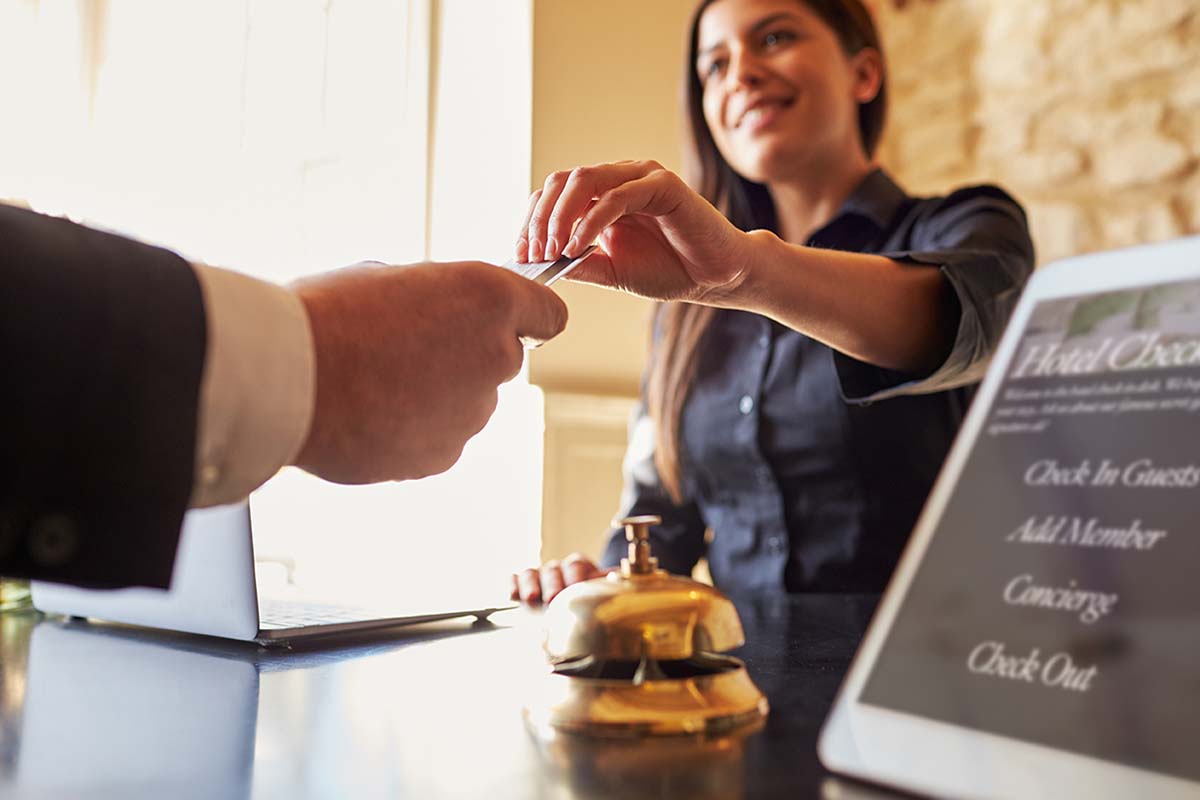 Whether you are running a 5-star hotel, boutique B&B or a holiday park, Online Cash Registers can provide an ICRTouch EPoS system that will help you manage a guest's stay from check-in through to check out.
Customer Loyalty
Know your customers and where they are spending their money. Run targeted promotions and point schemes, create vouchers and gift cards that will keep your customers coming back time and again.
Full Stock Control
Monitor and order stock items at the right time from TouchOffice Web. Schedule and place orders easily and keep track of your ins and outs. Report on wastages and returns, and use stock variance to investigate missing stock.
Hotel PMS Interface
The TouchPoint hotel property management system interface enables guests staying in your hotel to post their purchases at the bar and restaurant to your existing hotel system so that they can be paid for at the end of their stay when they check out of the hotel.
Restaurant Reservation Diary
TouchPoint has a built-in reservations diary which allows customers to make bookings around the clock, online.
Restaurant Table Plan
The graphical table plan allows you to prepare the restaurant before meals. Waiting staff know which guest is on which table and what room to charge for extras.
Staff Secure Sign-on
Staff can sign onto the POS securely with fingerprint, iButton, magnetic or Mifare card sign on.
Bar Tab Management
Customer Engagement
Promotional Offers
Loyalty Rewards
Business Management
Real-Time Reporting
Menu Printing
Secure Staff Sign-on: fob, mag card, biometrics
CCTV Journal Overlay
Digital Signage
Stock Control
Remote management
Handheld Table Service
Kitchen Management Screens
Kitchen Print Additional Language
Cocktail Instructions
Customer order & pay app
Integrated Card Payments
We supply EPoS systems and software right across the hospitality sector. For further detail on how we can help you within your business, please make your selection below.